Small business accounting
Our team of experts specialise in helping your small business with your accounting and tax needs so that you can get on with running your business. We have a wide range of products and services to meet your growing needs.
Preparation of Financial Statements
Compilation of financial statements for companies, individuals, partnerships, joint ventures and trusts. Provides comfort to stakeholders, including shareholders, suppliers and financiers, that the financial results are being reported on a consistent basis and in accordance with the required reporting framework.
XERO AND MYOB
We provide support for businesses using Xero, MYOB and any other accounting system through our Cloud accounting services.
Added value small business accounting services
Maintenance of Companies office records
Independent monthly report review
Accounting systems & procedures
ONLINE ACCOUNTING
One of our talents is assisting you to select the best fit online accounting system for your business needs.  The right cloud accounting system will be an asset to your business, increase productivity and efficiency along with giving you better tools to manage your cash flow, budgets. reporting and tax returns.
We at Carol A Rigby look forward to working with you to simplify the process of selecting an accounting system from the wide range available in the New Zealand marketplace.
Click on the logos below to find out more information about the MYOB and Xero cloud accounting solutions: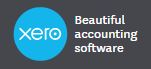 After all, we're accountants! We provide financial statements from your own records via Xero, MYOB, Excel or Bank Statements.Your business benefits by having these records up-to-date, whether for GST or Tax purposes or for financial and business planning.
We prepare your GST returns and assist with other tax obligations such as PAYE, Kiwisaver, FBT and more, ensuring that you are working well within the legal and compliance requirements.
A list of benefits to you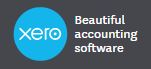 ADDITIONAL SERVICES
Starting Up Package – set up IRD requirements and organise cloud accounting
Bookkeeping Service – price upon request
Checking ACC Invoices